Air Force to ANG
Discover how you can continue to serve your country part-time, while you pursue a full-time civilian career. Receive the benefits of military service, while still enjoying time with your friends and family.
Palace Front and Palace Chase programs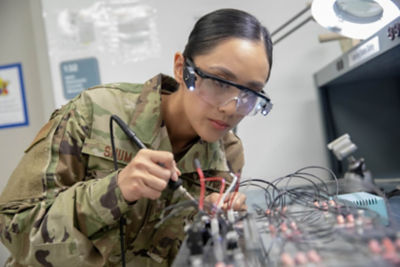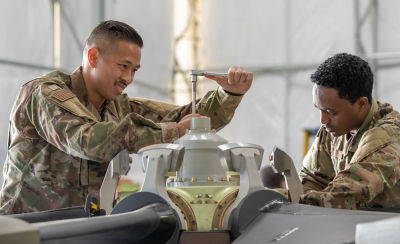 REQUIREMENTS FOR AIR FORCE TO ANG
Your path to the Air Guard will be unique to you. However, the requirements below should give you an idea of what's ahead based on your qualifications and experience.
AGE
You must be below the magic number of 40. Subtract your years of service from your age. If the result is less than 40, you may be eligible to join the Air National Guard
WRITTEN EXAMINATION
You must have valid ASVAB scores for the career selection process.
ENTRANCE PHYSICAL EXAMINATION
You must have or get a current military physical.
STRONG MORAL CHARACTER
Air Guard looks for new recruits to have a strong sense of pride and respectable moral character.
TATTOOS
Certain body art may not be allowed based on size, location, and content. Your recruiter will make the final decision.
OTHER
You must have a good RE code on your DD 214, or an eligible Discharge Order. Your recruiter will review your entire military service time to determine eligibility.